William H. Macy
I have one thing to say about the man, every movie he's in is good. It's that simple. He doesn't pick bad roles or bad movies. He's golden. If you're a movie producer or casting director, you already know what I'm going to say. If you can get William H. Macy to be in your movie, you know it's good.
Let me give some examples.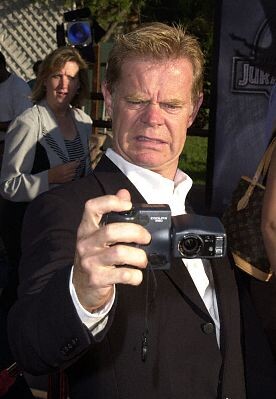 1987 – House of Games – A traditional con movie in the same vein as The Sting and well, The Sting II and a typical David Mamet script (The Spanish Prisoner, The Untouchables, Glengarry Glen Ross, The Verdict, Wag the Dog, etc.) Awesome, you never see the ending.
1993 – Searching for Bobby Fischer – The story of a chess prodigy who's constantly compared to the great and often misunderstood Bobby Fischer. Simply a great film and a great story.
1994 – The Client – A young boy witnesses the suicide of a mafia lawyer and must be protected. A great thriller that will have you on the edge of your seat.
1995 – Mr. Holland's Opus – A heart-touching story of a high school music teacher who finally fulfills his lifelong dream of composing the Great American Symphony. If you don't lose control of your tear ducts in this one, especially the climactic final scene, you're dead. I'm in no way afraid to admit I balled my eyes out, in front of other men.
1996 – Fargo – A Coen Brothers Film (Raising Arizona, The Hudsucker Proxy, The Big Lebowski, O Brother, Where Art Thou?, etc.). That should tell you enough. It's drop-dead hilarious and if you aren't talking like a Minnesotan when the movie's over, you weren't watching the right movie. It's Fargo, go out and rent it, now. If you've seen it, rent it again. Yah?
1997 – Boogie Nights – Oh yeah, the story of a 70s porn star. You can't go wrong here. And just so you know, that shot at the end … it's not his.
Comments
comments